EVE Incorporated
PO BOX 122
Marietta, OH 45750
Hotline: 740-374-5819
Toll Free: 1-800-974-3111
Office: 740-374-5820
Fax: 740-373-5321
EVE, Incorporated seeks to prevent family violence and sexual assault through education and intervention, while providing supportive services to survivors; thereby promoting a safe and healthy community and improving the quality of life.
EVE's programs include emergency shelter, a 24-hour toll-free hotline, legal advocacy, service coordination, counseling, children's programs, prevention programs, transitional housing and aftercare, a Survivor's Loan program, food pantry, educational groups, transportation and clothing, childcare, and referrals to community resources. EVE is one of only a few shelters equipped to shelter men as well as women. This includes adolescent boys who need to enter with their abused parent.
---
Family Counseling & Rehabilitation Center of Ohio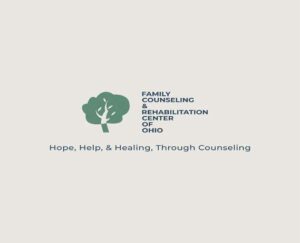 MENTAL HEALTH / DRUG & ADDICTION SERVICES
107 Lancaster Street, Harmar Village,
Marietta, OH 45750
Phone: 740-371-4617
Fax: 740-371-5499
Family Counseling & Rehabilitation Center of Ohio specializes in a wide range of therapeutic services. In addition to mental health and addiction services, FCRC offers a 72 hour driver intervention program (court ordered treatment of DUI). FCRC participates in Ohio Medicaid and sees child/adolescents through adult ages.
"CAREER OPPORTUNITIES: https://www.fcrcofohio.com/
---
Hopewell Health Center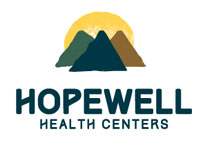 MENTAL HEALTH / DRUG & ADDICTION SERVICES
Belpre Office – Main
2434 Richmiller Lane, Suite F
Belpre, OH 45714
Marietta Office
207 Colegate Drive, Suite D
Marietta, OH 45750
Phone: 740-423-8095
Fax: 740-423-8096
Hopewell Health Centers is a nationally accredited federally qualified health and community mental health center with 22 sites across nine counties in Southeast Ohio (Athens, Gallia, Hocking, Jackson, Meigs, Perry, Ross, Vinton, and Washington). They offer a wide range of primary care, behavioral health, and prevention programs and services.
"CAREER OPPORTUNITIES:http://www.hopewellhealth.org/careers/
---
Integrated Services for Behavioral Health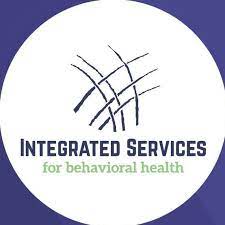 MENTAL HEALTH / DRUG & ADDICTION SERVICES
342 Muskingum Drive
Marietta, OH 45750
Phone: 740-702-2635
Fax: 740-538-0159
Integrated Service for Behavioral Health is a community-minded, forward-thinking behavioral health organization helping people along the road to health and well-being. They meet people in their homes and communities and help connect them to the resources they need on the path to well-being. They serve Southeastern and Central Ohio with a comprehensive array of behavioral health and other services – working with local partners to promote healthy people and strong communities. All services are intended to be collaborative and personalized for the individual.
CAREER OPPORTUNITIES:https://integratedservice.org/careers/
---
Rigel Recovery Services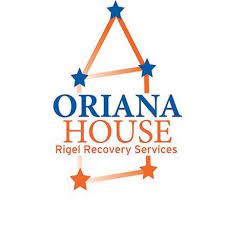 OUTPATIENT SUBSTANCE ABUSE AND RESIDENTIAL TREATMENT
Administered by Oriana House
27750 State Route 7,
Marietta, OH 45750
(740) 371-5160
At Rigel Recovery Services, we believe alcoholism and substance abuse are diseases that require an individual's continuous commitment to recovery over the course of his or her life. Our treatment starts individuals on a multi-step journey to rehabilitation through their own admission of a problem, abstinence, avoidance of relapse, and a daily dedication to recovery. Recovering from addiction is an active process; it requires lifestyle changes that you work on, one step at a time. Rigel Recovery Services helps you through these stages, from preparing you to start treatment, to individual and group sessions with a licensed, experienced counselor, to aftercare treatment to help you maintain your sobriety.
See here for information about COVID-19 Telehealth Services.
CAREER OPPORTUNITIES:https://www.orianahouse.org//employment/job_opportunities.phprigelrecovery.org
---
Additional Services
Community Psychiatric Supportive Treatment Services – For adult consumers who experience severe mental illness, child consumers who experience severe emotional disturbances, or any consumer in psychiatric crisis and at risk for psychiatric hospitalization, CPST services (once called "case management") are available. These services may be home, community or office based, depending on the needs of the consumer. Assistance with accessing needed community resources, including entitlements, housing and medical care, learning adaptive daily living skills and understanding and living with a mental illness are all part of CPST services. CPST providers assist the consumer with treatment planning and crisis management. Communication and linkage with family members and significant others (with client permission) are also important parts of CPST Service. CPST services differ depending upon the needs of the consumer. CPST providers are advocates and brokers of services. Their goal is to help the client maximize his/her own potential and live productively in the community.
Outpatient Counseling Services – Diagnostic assessment, individual, group, family and marital counseling are available as needed. Services are designed to be brief and solution-focused in nature. Our goal is to assist our clients in identifying and mobilizing their own coping skills and natural supports as well as learning new skills and ways of dealing with their environment. The goal of treatment is not solution of problems per se, but rather the enhancement and development of skills to enable the client to engage in effective problem solving once out of the office. The projected length of treatment for most individuals is six sessions. We recognize, however, that not all situations lend themselves to brief treatment, and we attempt to provide appropriate and effective, as well as cost-effective, services to all individuals. HHC has counselors who are specially trained to deal with trauma, including physical and sexual abuse. Groups are also available to help clients develop skills in areas such as anger management, abuse recovery, relationships and coping skills.
Crisis Services – Crisis intervention and hospital prescreening services are available face-to-face or by phone (as appropriate) 24 hours a day, 365 days a year. Crisis Intervention Team (CIT) workers evaluate individuals in psychiatric crisis and enable them to receive appropriate services (e.g., hospitalization, crisis residential services, CPST or outpatient counseling.). Evaluation sites include agency facilities (during office hours) and local Emergency Rooms. CIT services can be accessed during work hours through all behavioral health clinics and 24 hours a day through the Crisis Services telephone line (1-888-475-8484 or in Athens 593-3344).
Intensive Home-Based Treatment – Counselors and CPST providers who have been trained in Intensive Home-based Treatment work with families experiencing severe difficulties. This evidence-based practice supports families in developing new skills and healthier relationships.
Psychiatry – Although many individuals who receive behavioral health services are treated with counseling or CPST alone, there are some problems which are more effectively treated with a combination of counseling or CPST and psychiatric medication (or with medication as the primary intervention). Severe depression, other mood disorders, many anxiety disorders and thought disorders are examples of these problems. When needed, counselors and CPST providers can discuss the usefulness of an evaluation for psychiatric medication with their clients, and if the client is in agreement, a referral will be made to one of our clinic psychiatrists or Advanced Practice Nurses (APRNs). In severe or complicated cases, the medical practitioner will continue to follow the course of medication. In less complicated cases, when the client's medication is stable, efforts are made to refer the client back to his/her family physician to follow the medication. It is understood, of course, that consultation with or referral back to a clinic psychiatrist is always an option should the client's status change.
Substance Abuse Outpatient Programming for Adults and Children – (Varies by Location) HHC is certified by the Ohio Department of Mental Health and Addiction Services (ODMHAS) to provide substance abuse treatment services.
Medication Assisted Treatment – Hopewell Health Centers provides medication assisted treatment (MAT) utilizing the drug Vivitrol. Vivitrol, a long acting injectable version of the drug Naltrexone, was selected as a more viable alternative to Suboxone (Buprenorphine), which has been shown to have abuse potential, and is often traded for other street drugs or sold for cash.
---