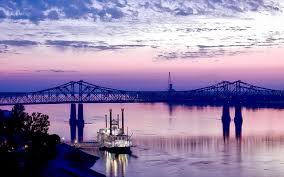 Peer Recovery Specialist
Use their own personal experience in recovery to motivate others striving to attain sobriety.
Median Yearly Salary: $22,000.00
Chemical Dependency Counselor Assistant
Assists behavioral health provider in gathering patients for activities to include meals, physical fitness, group activities, outings, and supervise patients.
Median Yearly Salary: $32,000.00
Clinical Social Worker
Focuses on the assessment, treatment, and prevention of mental illness and emotional or behavioral disturbances.
Median Yearly Salary: $42,000.00
Marriage & Family Therapist
Work with couples, families, or individuals to bring a family-centered approach and perspective to treatment.
Median Yearly Salary: $43,000.00
Mental Health Counselor
Creates purposeful relationships that empower individuals, couples, families, children, or adolescents to accomplish mental health, wellness, or career goals. They also diagnose and treat mental and emotional disorders
Median Yearly Salary: $46,000.00
Physician Assistant (Prescriber)
Perform psychiatric evaluations and assessments, order diagnostic tests, and establish/manage treatment plans which include prescribing medication to patients.
Median Yearly Salary: $95,000.00
Psychiatric Nurse Practitioner (Prescriber)
Advanced practice registered nurses who can diagnose and treat mental illnesses and disorders
Median Yearly Salary: $120,000.00
Licensed Psychologist
Independently licensed behavioral health professional who performs psychological assessments provides therapy and conducts research on mental health disorders.
Median Yearly Salary: $72,000.00
Psychiatrist (Prescriber)
Licensed physicians who specialize in mental health. They can diagnose mental disorders or illnesses and develop treatment plans. Psychiatrists prescribe medications and provide therapy and care for patients.
Median Yearly Salary: $190,000.00